Emilie Molsted Nørgaard with the artist name Jada is a Danish songwriter and producer
Services
In short
Jada delivered a blast of a stadium concert in Royal Arena
Sound Designer
Niel Young
Light Designer
Jannik Kenneth
A thoroughly accomplished performance! The Danish superstar Jada is no stranger to the big stages. Her entire team of sound, lighting and Special FX know exactly what it takes to ensure that everyone has a fantastic evening.
For the first time in Scandinavia, we unleashed the ferocious Panther from Meyer Sound in Royal Arena!
The Panther setup was correctly and precisely tamed by Jada's sound designer and audio engineer – Niel Young , even though it was it's first time it was in the air. We were all excited to hear it perform for the show's 360 degree structure. No doubt that it performed exactly as hoped.
The lighting designer Jannik Jensen was also extremely creative and had chosen several classics that could deliver precisely what was desired, based on the height of the arena and the distance to the large 360 degree stage.
The choice was Robe Spiider – Robe BMFL – Robe RoboSpot and Luxibel B Blinded
Everything handled from one of our new MA3 desks.
Thanks to
Live Nation Denmark
Audio design/Engineer: Neil Robert Young
Lighting design: Jannik Kenneth Skov Jensen
Meyer Sound ROBE lighting Luxibel MA Lighting International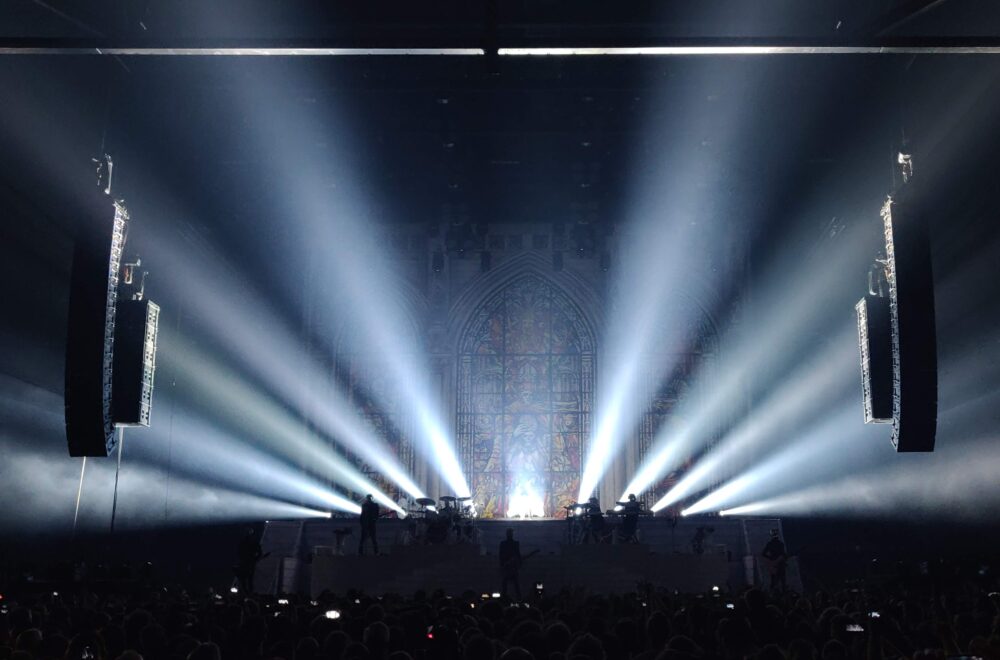 Planning a tour?
Let's get in touch.
I know what it's like having a busy schedule! Just type your number, timezone and preferred time and I will give you a call.
Other cases worth checking out