Following Cardinal Copia around Europe
Services
In short
Full European tour. 54 concerts in 19 countries supplying stage, audio and visuals as well as crew.
Tour manager
George Davidson
Ghost has become a very well known band to us. For the past six years, we have followed the band with our products and services for various locations around the world. This time, we are following Ghost on their tour called The Ultimate Tour Called Death.
We are in charge of providing an one-stop-solution throughout their European tour.
The Swedish rock band is known for its unconventional live shows, featuring the eight band members wearing identical costumes – apart from the lead singer who is dressed as either the character Papa Emeritus or Cardinal Copia.
Touring with a great band like Ghost, we faced a few challenges in the production of their tour. One of the challenges involved the size of the production versus how much space it would take up during transportation. Another challenge also included the work of the crew members and the time it takes to set up the production and get ready for sound checks. Furthermore, Victory also had to work together with the two supporting bands, Tribulation and All Them Witches, who was also supported by our one-stop-solution.
This meant that while we had to be effective in the size control of sound and light, the production still had to have the effect of being a major stadium concert on stage, and be put up in no time.
Additionally, the sound system had to fit all venues in order for all the seats in the house to be able to get excellent sound.
Victory also made an extension of the stage with grated decks. This additional stage would carry out the functions involving smoke, pyro tech and light effects. Furthermore, we also made a three meter high catwalk with stairs made specially for this tour, which would ensure the safety of the artists.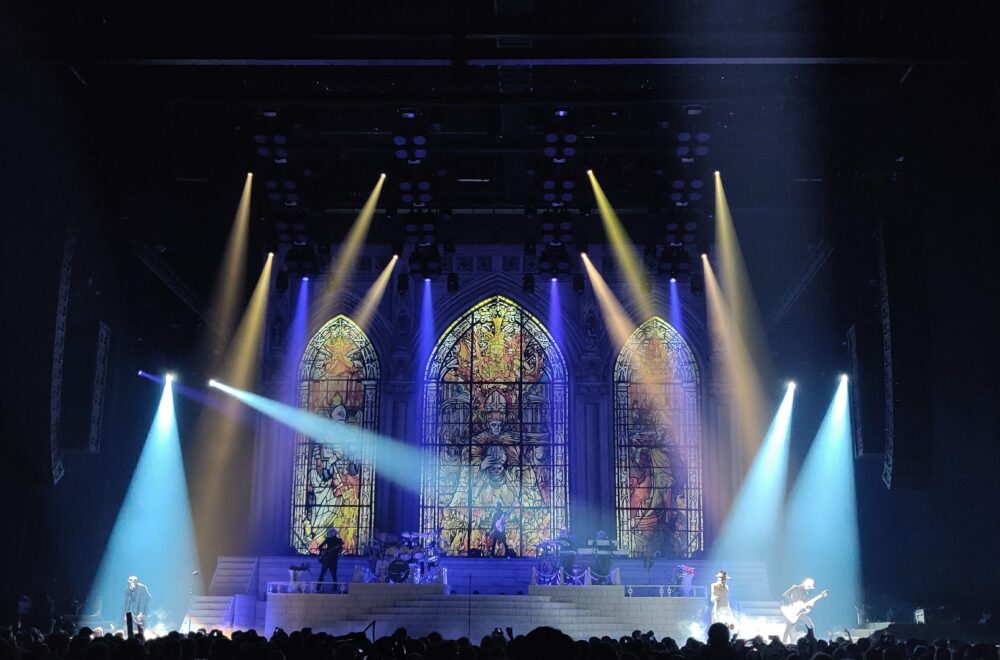 Products used for this production:
Light:
Clay Paky – B-Eye K20 LED
Clay Paky – Mythos2
Clay Paky – Sharpy Wash 330
GLP – JDC1
GLP – X4 Impression
GLP – X4 Impression Bar 20
Luxibel – B-Blinded
Antari – M-7 RGBA
Robe – BMFL Spot
Robe – Robospot System w/ Motion Camera
Grand MA2 Light
Grand MA2 Fullsize
Grand MA2 NPU
Sound:
Sound system is from Meyer Sound with the following boxes:
LEO-M
LYON-M/W
LEOPARD
1100-LFC
MJF-210
System: Main LEO/LYON
Sidehang: LYON, Subs Flown: 1100-LFC
Subs Ground: 1100-LFC
Fills: LEOPARD
Controlled by Galaxy
Everything is running AVB with Luminex Gigacore 10 Switches
This is probably one of our smoothest european tours in many years. The good people at Victory gets the job done!
Tour manager, George Davidson
Planning a tour?
Let's get in touch.
I know what it's like having a busy schedule! Just type your number, timezone and preferred time and I will give you a call.
Other cases worth checking out